If you find a swarm of honey bees on your property, home or other location and want to have it removed please remember the following points.
Try to determine if they are in fact honey bees. If you are not sure you can call one of the Beekeepers below and they will help you determine what they are.
Never use a pesticide on bees to remove, kill or scare them away.
Honey bee swarms are rarely dangerous. The bees are filled with honey and are looking for a place to live.

A swarm of honey bees will typically leave a hive with half of its workers and the mated queen to find a new home.
This is how bee colonies propagate.
They will land as a group on a tree, house, or any convenient  spot with the queen being surrounded by the workers.
They will stay in this location sometimes for only a few minutes, for few hours, or possibly a day or two until a new, appropriate home is found by "scout" bees.
The swarm will then, as one group, fly to this new home. It is an incredible and beautiful sight to watch and hear.
Call one of the following beekeepers in your area and they may be able to help you remove the swarm.  Contact a beekeeper as soon as possible, as the swarm may only stay in this location for a matter of hours.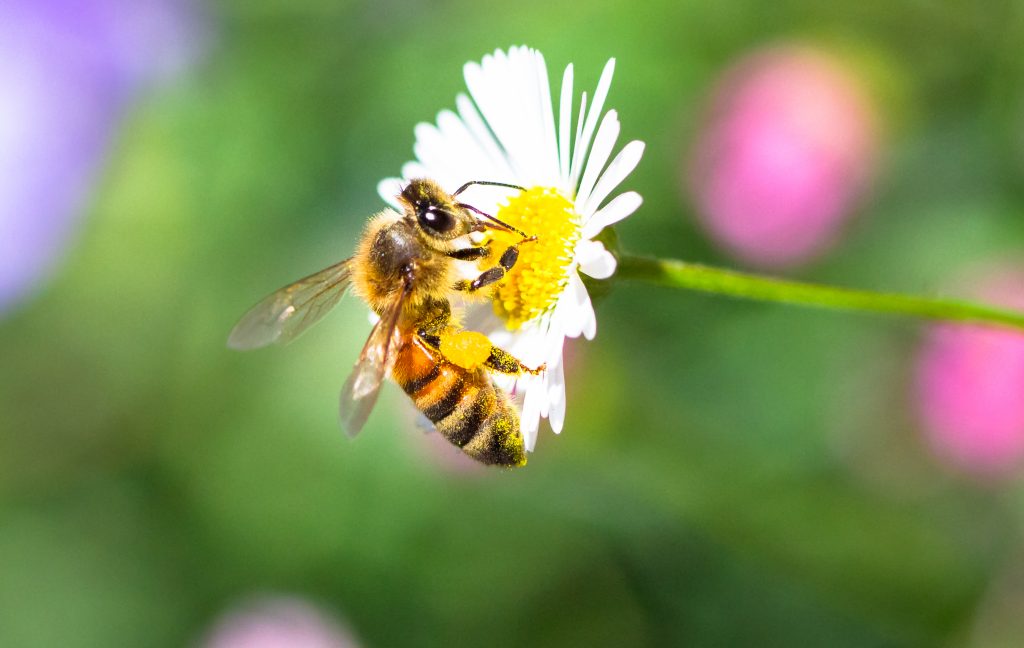 Contact one of the beekeepers below to remove a swarm:
The Burkholders 
1-250-577-3410   cell  250-574-3341 
b2wphoto@gmail.com
Chase, Pritchard, Monte Lake, Kamloops areas
Ian Farber
250-579-8518
250-852-2899
All Kamloops areas – April to August only.
Will coordinate with beekeepers in other areas.
ian_farber@telus.net
Bruce and Diana Grimshire 
Nicola Valley area
250-378-9703
Gary Martin
3076 Similkameen Place
Kamloops, BC V2E 2T6
Phone number 778 257 5099
mgary654@gmail.com
Interested in Swarms but not established nests, in the Kamloops area
Lawrence Barichello
Swarms wanted
Kamloops area +/- 20 km
Phone Number 250-852-2148
Thank You!
Rob Hunter
Hunter Honey Kamloops
hunterhoneykamloops @gmail.com
Home 250-374-5474
Cell     250-320-5474
Swarm removal in and around the City. 
I have some experience with removal from buildings and other challenging circumstances.
Murray Willis
​Valleyview and area 
cell 250-377-1214
Joanne/Gord Nicklas
Gord cell:  778-220-8293
Home:  250-554-8293
Joanne cell:  250-320-9052
Any swarms in Kamloops
Bruce Florence 
250-372-9973
905 Munro Street 
Kamloops, BC
V2C 3G2
Kamloops area
Lawrence Bergstrand
250-318-2646
Swarms in Heffley, Rayleigh, and Barriere
Mikael Kjellstrom
250-377-5061
Swarms in Barriere and Little Fort area.