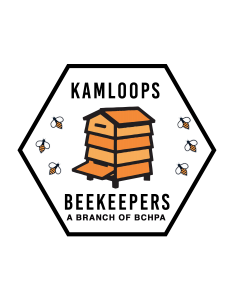 This content is only available to members of the Kamloops Beekeepers Club, a branch of the British Columbia Honey Producers Association. We are a club of beekeepers of all levels and bee enthusiasts who are passionate about keeping bees, educating others on the preservation of bees, and the future of bees in Kamloops.
If you would like to become a member of the Kamloops Beekeepers Club please register with BCHPA and, on the Checkout page, Select BCHPA – Kamloops Branch in the optional BCHPA Branch or Affiliate Club section!
Annual attendance To the Kamloops Beekeepers cost $20 annually: if you are not an active BCHPA member. This local fee will be used to help fund the club's: meetings, field days, educational speakers and community educational events.
You are encouraged to become members of the BCHPA to access their resources at bchoneyproducers.ca. Their membership starts at $50 (price depends on the number of hives that you have).